11/11-11/12/17 Backpacking - Lost Maples SNA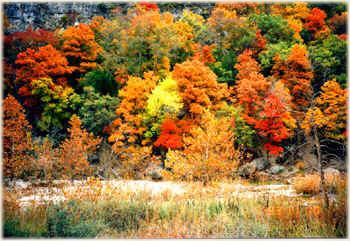 Thank you for your interest in this trip. Unfortunately, the trip is full and registration has been closed. Please check our website for waitlist registration in the event a space opens up.
ROPE is off to the catch the fall colors at Lost Maples State Natural Area. Located on the Edwards Plateau in central Texas, this area is home to a rare stand of Uvalde Bigtooth maples, whose fall foliage is spectacular. We will backpack out to our campsites, spend the night, and enjoy 2 days of hiking in one of Texas' most scenic natural areas. Registration fees covers transportation, meals on trail, outdoor gear, and associated recreation fees. This trip is open to participants of all experience levels. Participants can expect to hike up to 10 miles in a day and carry a 30 pound backpack for a shorter section of the day's hiking.